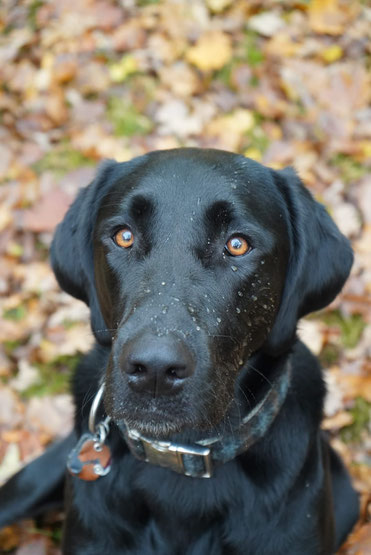 At first glance, Mats seems like a very "normal", somewhat quiet boy. But first impressions are deceiving: Mats lives with an autism spectrum disorder. Many things that are normal for other boys his age overwhelm him: playing and roughhousing with friends, a brisk (soccer) ball game, skateboarding, …
Overexertion often leads to withdrawal, if that's not enough, sometimes the only thing that helps him is screaming, and if that doesn't help either, shutdown follows, a complete breakdown.
Daphne helps him even in the early moments of being overwhelmed. She keeps "the others" at a distance by putting herself between Mats and "the others." She is a reliable support in anxiety-provoking situations. It reaches Mats in his world, even when his parents and siblings can no longer reach him.
Daphne is just there, accepting Mats as he is. She does not judge or condemn him when he has become angry. She just snuggles up to him or challenges him to play. With Daphne by his side, Mats experiences a bit of normalcy.
The two are almost finished in their training. Only a few units and the team exam are still missing, just under 2.500,-€.
WHO WILL SUPPORT US ON THE LAST WAY TO BE A CERTIFIED ASSISTANT DOG_TEAM MATS AND DAPHNE (plus parents, of course)?
Please transfer donations with the purpose Mats and Daphne to the following account
Helfende Pfoten e.V. for assistance dogs & their humans
Savings Bank CologneBonn
BIC: COLSDE33XXX
IBAN: DE04 3705 0198 1934 0724 79